Article
Tomislav12345
Redactor
Evo kako je Eratosten prije 2200 godina izmjerio veličinu Zemlje (Fun)
Posted 3 years ago by
Tomislav12345
Report
Starogrčki matematičar, geograf i putopisac Eratosten bio je predstojnik knjižnice u Aleksandriji. Njegovo glavno djelo je Geografija (dakle, izmislio je riječ geografija

), a proslavio se i ostao upamćen do današnjih dana mjerenjem opsega Zemlje duž meridijana Asuana i Aleksandrije.
Kako mu je to pošlo za rukom prije 2200 godina?
Kao predstojnik knjižnice dobivao je mnoga pisma, a jedno je sadržavalo zanimljivu činjenicu koja mu je zapala za oko. Točno u podne u Sijeni (današnji Asuan) Sunce se nalazilo u zenitu. Legenda kaže da je u pismu pisalo kako se njegova slika odražavala u vodi dubokih bunara, što je Eratostenu dalo ključni 'hint'. U isto vrijeme istog dana u Aleksandriji Sunce je udaljeno 7.2° od zenita. Eratosten je to odredio mjereći duljinu sjene okomitog štapa.
Još je samo nedostajala udaljenost između ova dva grada, a kako je to bio važan trgovinski koridor, a i Eratosten je bio dobar u geografiji, točno je znao da ta udaljenost iznosi 5000 stadija, odnosno oko 750 kilometara.
Pošto je udaljenost Sunca mnogo veća od udaljenosti između ova dva grada, zrake se mogu smatrati paralelnima. Eratosten je izračunao da je tih 7.2° istovremeno i kut između Sijene i Aleksandrije gledajući iz središta Zemlje. To zapravo znači da je opseg Zemlje 360/7.2 = 50, tj. 50 puta veći od udaljenosti između tih gradova i iznosi oko 250000 stadija.
Njegov izračun je pokazao kako je polumjer Zemlje oko 6000 kilometara, što je pogreška unutar 1% u odnosu na moderna i precizna mjerenja (točna vrijednost je 6378 kilometara). To je izvanredan rezultat za to vrijeme i svakako djelo genija!
http://cudaprirode.com/portal/csvijeta/13832-evo-kako-je-eratosten-prije-2200-godina-izmjerio-veliinu-zemlje
Previous article:
APOKALIPTIČNI PRIZORI IZ DALMACIJE Veliki šumski požar prijeti Splitu
(3 years ago)
Next article:
Mike - pijetao bez glave
(3 years ago)
About the game: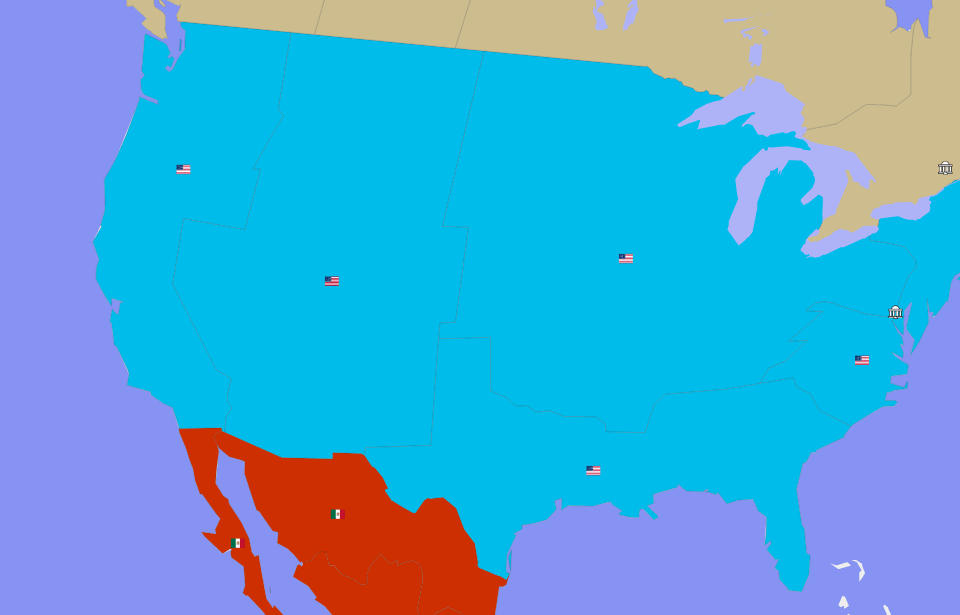 USA as a world power? In E-Sim it is possible!
In E-Sim we have a huge, living world, which is a mirror copy of the Earth. Well, maybe not completely mirrored, because the balance of power in this virtual world looks a bit different than in real life. In E-Sim, USA does not have to be a world superpower, It can be efficiently managed as a much smaller country that has entrepreneurial citizens that support it's foundation. Everything depends on the players themselves and how they decide to shape the political map of the game.
Work for the good of your country and see it rise to an empire.
Activities in this game are divided into several modules. First is the economy as a citizen in a country of your choice you must work to earn money, which you will get to spend for example, on food or purchase of weapons which are critical for your progress as a fighter. You will work in either private companies which are owned by players or government companies which are owned by the state. After progressing in the game you will finally get the opportunity to set up your own business and hire other players. If it prospers, we can even change it into a joint-stock company and enter the stock market and get even more money in this way.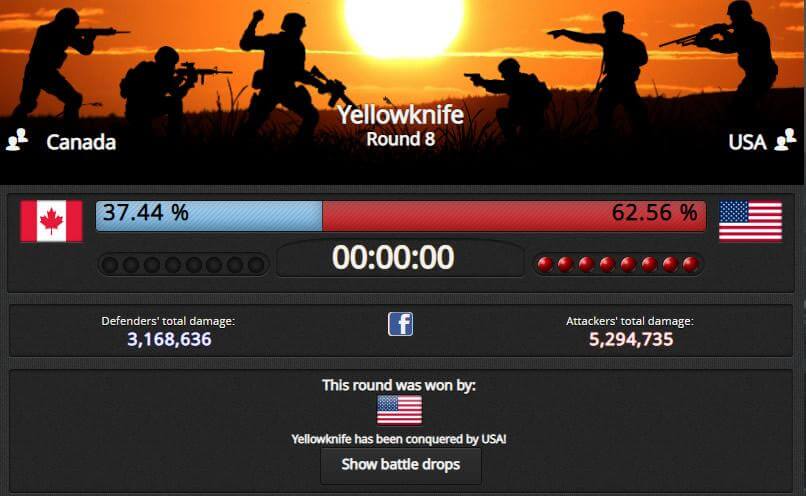 In E-Sim, international wars are nothing out of the ordinary.
"E-Sim is one of the most unique browser games out there"
Become an influential politician.
The second module is a politics. Just like in real life politics in E-Sim are an extremely powerful tool that can be used for your own purposes. From time to time there are elections in the game in which you will not only vote, but also have the ability to run for the head of the party you're in. You can also apply for congress, where once elected you will be given the right to vote on laws proposed by your fellow congress members or your president and propose laws yourself. Voting on laws is important for your country as it can shape the lives of those around you. You can also try to become the head of a given party, and even take part in presidential elections and decide on the shape of the foreign policy of a given state (for example, who to declare war on). Career in politics is obviously not easy and in order to succeed in it, you have to have a good plan and compete for the votes of voters.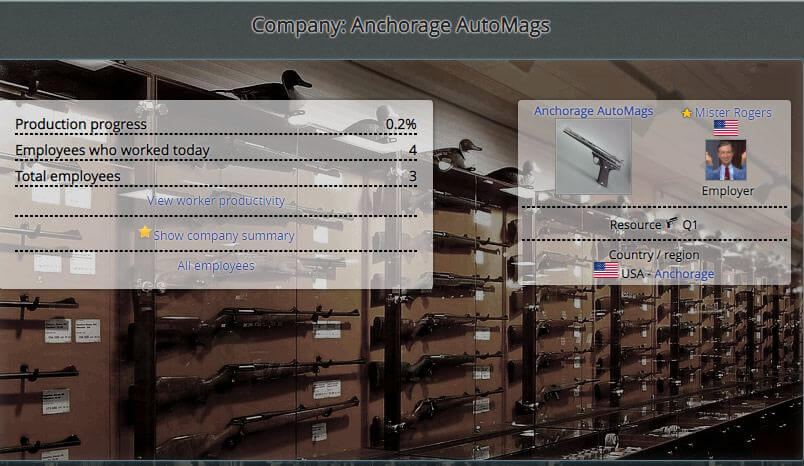 You can go bankrupt or become a rich man while playing the stock market.
The international war.
The last and probably the most important module is military. In E-Sim, countries are constantly fighting each other for control over territories which in return grant them access to more valuable raw materials. For this purpose, they form alliances, they fight international wars, but they also have to deal with, for example, uprisings in conquered countries or civil wars, which may explode on their territory. You can also take part in these clashes, although you are also given the opportunity to lead a life as a pacifist who focuses on other activities in the game (for example, running a successful newspaper or selling products).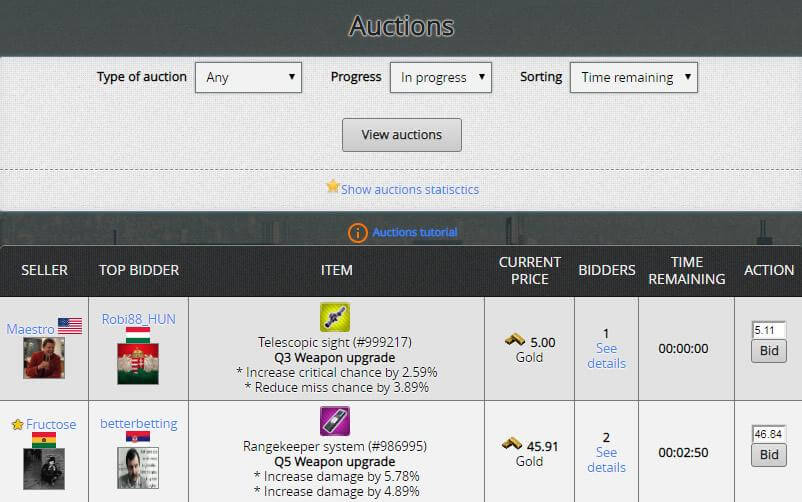 At the auction you can sell or buy your dream inventory.
E-Sim is a unique browser game. It's creators ensured realistic representation of the mechanisms present in the real world and gave all power to the players who shape the image of the virtual Earth according to their own. So come and join them and help your country achieve its full potential.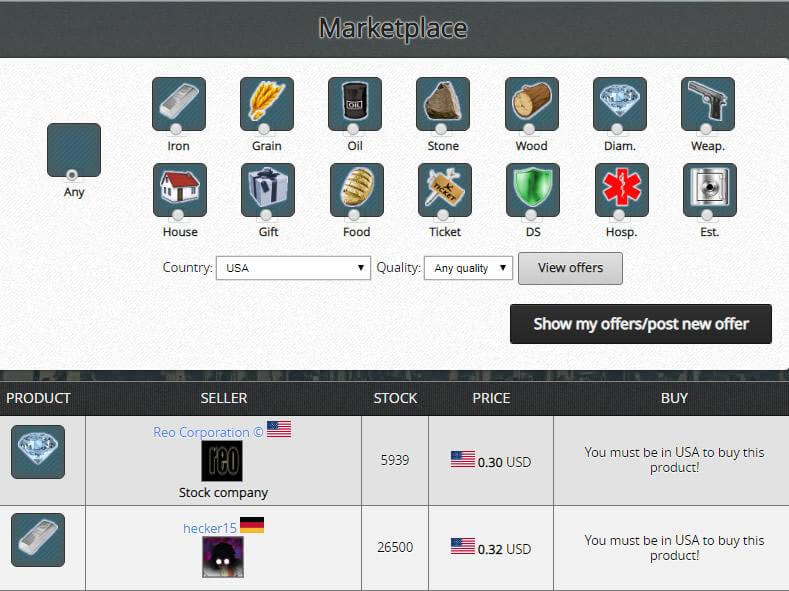 Invest, produce and sell - be an entrepreneur in E-Sim.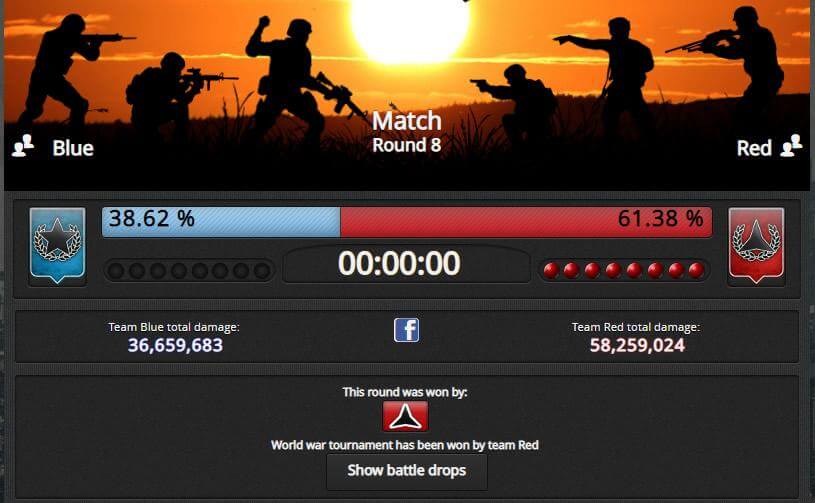 Take part in numerous events for the E-Sim community.